After spending the last 5 years of filming, I am now putting together a documentary series. In order to find a producer, I will have to create a pilot episode, but a lot of work still lies ahead and I need your help to bring this project to life. This trailer is launching the Kickstarter campaign to produce the first episode of the upcoming docuseries.
From Canada to Panama, through Polynesia and East Africa, on foot, by road and across the ocean, What's up on Earth take you on my 5 year journey of adventures and human encounters. Driven by my search for meaning and purpose, I have interviewed a broad range of fascinating people as I explored some of the most stunning landscapes on the planet. This series is for all travelers and nature lovers. It speaks to everyone who is concerned about the future of the planet and our society, but also to those wondering about their own path.
For all Kickstarter contributors, bellow is a selection of pictures you can choose from. Please let me know the photos you wish to receive according to your contribution and where you want me to ship them ;).
If you are not a Kickstarter contributor, you can also order pictures. Select your photograph, the dimensions, add your shipping address and hit me up at contact@whatsup-onearth.com
➡ https://www.kickstarter.com/projects/whatsup-onearth/docuseries
---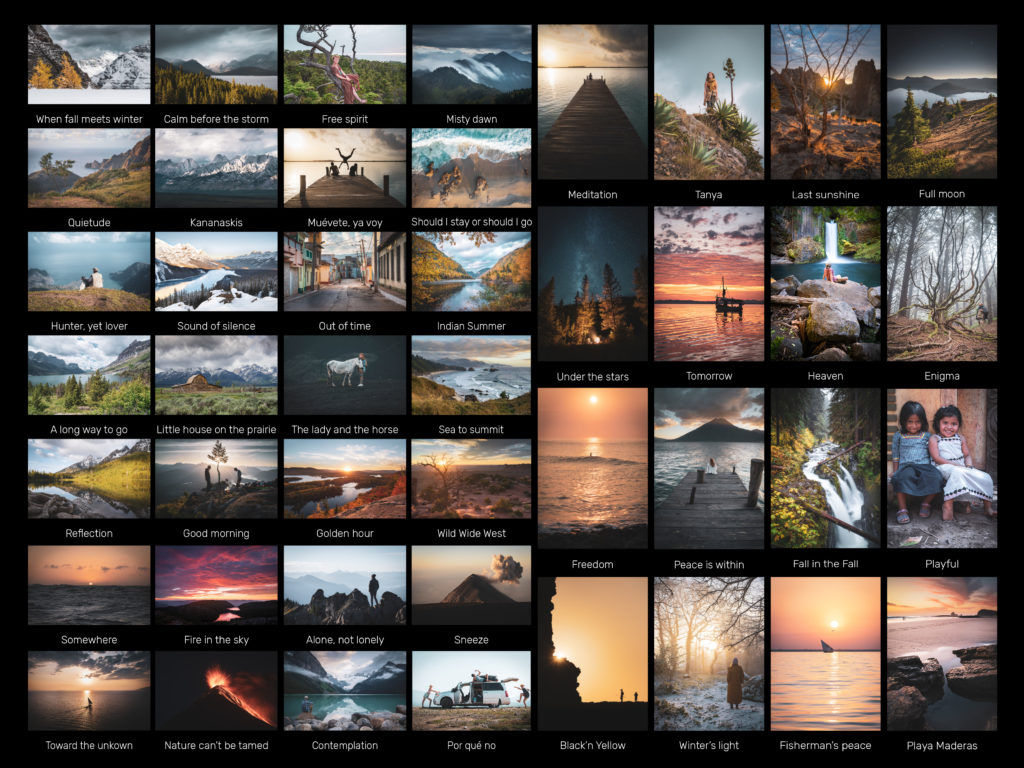 ---
Format 18×13 cm (Postal card) : 5€ (Shipping to France +1,20€/ International +1,60€)
Format 30x20cm (≈ A4) : 15€ (Shipping to France +2,30€/ International +3,20€)
Format 40×30 cm (≈ A3) : 25€ (Shipping to France +9,00€/ International +15,00€)
Format 70×50 cm (≈ A2) : 60€ (Shipping to France +14,00€/ International +20,00€)